Beltane Greetings To All
We at Ravenhawks' welcome another Belatane, May Day. For many Spring which we welcomed 6 weeks ago is really and truly finally here. Leaves green, flowers blooming, yard work started in earnest and gardens being planted. This issue of our newsletter will cover Some Gardening tips. Looking younger and healthier, and the magick of Beltane. It does not seem like a full year has past since I sent out the last Beltane.newsletter. But it must have because this is the 2009 edition.
---

---
What Do We Celebrate???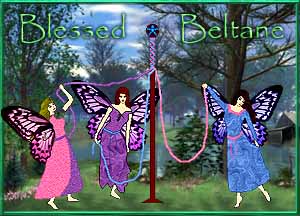 By Celtic reckoning, the actual Beltane celebration begins on sundown of the preceding day, April 30, because the Celts always figured their days from sundown to sundown. And sundown was the proper time for Druids to kindle the great Belfires on the tops of the nearest beacon hill (such as Tara Hill, Co. Meath, in Ireland). These "need-fires" had healing properties.
Frequently, cattle would be driven between two such bonfires (oak wood was the favorite fuel for them) and, on the morrow, they would be taken to their summer pastures.
Here you can find additional information on May Day..as well as here, Beltane 2008

How did we Celebrate??
May is named for Maia, grandmother, the Goddess of death and fertility. Maia scorns marriage, so it is a good idea to put weddings off until June. Although less stern goddesses now oversee May festivities, wreaths and baskets of Hawthorn are still used in some May festivals in Maia's honor.
The May Pole is the most familiar feature of May festivities, it has several distinct interpretations. In some cultures, the May Pole represented the world center, or alternately, the hub of the Wheel of heaven. In ancient times, the intricate dance of weaving cords around the pole was a magical attempt to direct Nature, which had become topsy-turvy over the course of time, back in order. Today the dance is performed by any who wish to participate in weaving the magic.
In other cultures, the May Pole was the Tree of Life, or a symbol of it.
Another aspect of the festival which survived up until the early 20th century in Ireland was the hanging of May Boughs on the doors and windows of houses and the erection of May Bushes in farmyards, which usually consisted either of a branch of rowan/caorthann (mountain ash) or more commonly whitethorn/sceach geal (hawthorn) which is in bloom at the time and is commonly called the 'May Bush' or just 'May' in Hiberno-English. Furze/aiteann was also used for the May Boughs, May Bushes and as fuel for the bonfire. The practice of decorating the May Bush or Dos Bhealtaine with flowers, ribbons, garlands and colored egg shells has survived to some extent among the diaspora as well, most notably in Newfoundland, and in some Easter traditions observed on the East Coast of the United States

How Do we Celebrate Now

Beltaine/Beltane and all the other ways it is said and pronounced it is still a time for feasting, rejoicing,friviolity,and celebration. This is not a time of solemnity. Is a time to look outward and forward.
Beltane is a lusty, joyus, carefree Sabbat. Even today in some parts of England and ireland Balefires are still lit on May eve. May Poles are also still a part of the May Day celebrations.

Crafts for Beltane Rituals and celebrations

Chaplets
You will Need:
a dozen or so small white roses
with wire stems,
a large spool of green florist's tape,
and several yards of white ribbon.
Begin by arranging the flowers in a small circle. A diameter of aboutnine inches easily fits most heads. Alrow the flower stems to overlap each other as much as needed. when the flowers are spaced the way you want them, begin twisting the stems one around the other so that the circle hold together. Handling it carefully, begin wrapping up the woven stems with the florist's tape. This will not only hold the stems in place, but will give the illusion of natural greenery. Tie the ribbon into a nice bow and attach it to the back side of the chaplet, letting the ends trail down your back.

This is a traditonal chaplet, that can be worn to your Beltane celebrations.
---
The Human Machine

"The best years of your life are the ones in which you decide your problems are your own. You do not blame them on your mother, the ecology, or the president. You realize that you control your own destiny."


- Albert Ellis

By Robert Ringer

For the great thinkers of the world whose job it is to make sense out of life - from Plato to Will Durant... from Epictetus to the Dalai Lama... from Montaigne to Eric Hoffer - the foundational rules never change. The universal principles of human nature are constants. And in a world of chaos and madness, that's nice to know.

All of this came to mind yet again when I recently read a book written nearly a hundred years ago. The book, The Human Machine by Arnold Bennett, admittedly is not written in a reader-friendly style. But Bennett's approach to understanding why people tend to look outside themselves - to others or to "uncontrollable" circumstances - for the source of their problems is quite clever.

By the "Human Machine," Bennett was referring to the part of a person that consists of brain and muscle.

Researchers of late have been frantically trying to show that abstracts such as the ego and the soul are nothing more than physical aspects of the brain. Their objective is to move the ego and soul out from under the umbrella of metaphysics and fit them neatly into the Human Machine.

The brain intellectualizes, conceptualizes, and gives orders to the muscles. It has the power to override instincts. But the brain and the ego are not the same thing. Bennett believed that "your brain is the servant of the ego" - i.e., that you have the power to control your thoughts.

It was of great interest to me that a hundred years ago Arnold Bennett was addressing many of the same issues I have been writing about over the past three decades - for example, reality versus the perception of reality.

Bennett cautioned readers not to base their actions "on the workings of an ideal universe," and instead to "base them on this universe." In my book Looking Out for #1, I discussed this point at length under the moniker of the "Is's versus Ought-to's Theory," which states: The degree of complications in a person's life corresponds to the degree to which he dwells on the way he thinks the world ought to be rather than the way it really is.

In other words, reality is what it is, and it's up to us to discover it. Our perception of reality may or may not have any connection to reality itself. While all this may sound obvious, each and every one of us is guilty, at one time or another, of confusing reality with the perception of reality.

We often go to great lengths to convince ourselves of our innocence. But the truth of the matter is that, in the vast majority of cases, our bad outcomes can be traced to our own actions - or lack of action.

Those who don't get this become unconscious participants in the Blame Game, in which they blame events, conditions, or other individuals for their bad results. It's a dangerous game to play, because it can become an excuse for failure.

What I'm talking about here is a psychological delusion known as transference. When you insist that something is not your fault, what you are unwittingly saying is that you cannot change your situation because you have no control over it.

The most common targets of transference are the droves of dreadful people who continually cross our paths - the liars, the self-righteous, the rude, the petty, and, worst of all, the hypocrites. After all, aren't they at fault for any friction that interferes with the way our Human Machines perform?

The answer is no! We would like those people to be at fault, but they are not. They merely provide us with an excuse for the bad results of our own faulty judgment.

Even when you suffer as a result of someone else's bad behavior, you do yourself no favor by blaming your pain on that person. There is a difference between engaging in transference (blame) and trying to analyze the reason you incurred the problem.

There is always a reason for a bad consequence, but a reason is far different from an excuse. An excuse is nothing but a clever way to escape accountability. The fact that someone was dishonest with you could be a legitimate reason why you were harmed, but it is not a valid excuse for abusing your own Machine.

What I mean by this is that if you allow someone else's malfunctioning Machine to "bug" you, if you focus on retribution against the owner of that malfunctioning Machine, you - not he - create an enormous amount of friction in your Machine. Why? Because you are the master of your thoughts, and it is your thoughts that either abuse your Machine or keep it operating smoothly.

The reason you are the master of your thoughts is because they are formulated in your mind, and no one can enter your mind and wreak havoc without your permission. Which means that no human being can force you to be upset... to complain... to be angry. Anger is a debilitating mindset, because it separates a person from his common sense and dignity. When anger is out of control, anarchy reigns in your head.

But even when we're not angry with someone else, we often cause friction in our own Machines by making the mistake of trying to control others. Bennett gave excellent advice regarding this mistake when he pointed out that we are not in charge of the universe; we are in charge of ourselves.

Remember this the next time you think about meddling in someone else's Machine. Learn to leave things alone that are none of your business. As Bennett put it, the art of peaceful living lies in "keeping the peace, the whole peace, and nothing but the peace with those in your life."

A good motto to live by is that when there is friction in your Human Machine, the fault always lies within. When all is said and done, the only thing you can really control is your own mind. Which is no small task. Work at becoming adept at it, and you will be amazed by how smoothly your Machine functions.



This article appears courtesy of Early To Rise, a free newsletter dedicated to making money, improving health and secrets to success. For a complimentary subscription, visit http://www.earlytorise.com.



---
Notions, Potions and Spells w/ Lady Wyndesong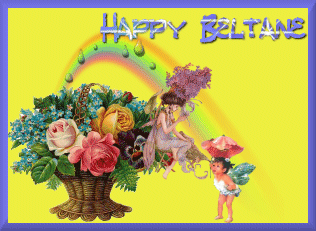 Beltane Incense
3 parts Frankincense
2 parts Sandalwood
1 part Sweet Woodruff
1 part Rose
a few drops Jasmine oil
a few drops Orange Blossom oil

Great Goddess Bath Salts
1 cup salt
8 drops magnolia oil
4 drops myrrh oil
8 drops lily oil


Self Esteem Spell
You will need a mirror
a lotion or oil with rose oil[main ingredient]

Stand before the mirror and and massage your arms, throat, shoulders and hands with the lotion if you have no allergies and have made the lotion or oil mixture yourself you may put it on your face as well.
As you use the lotion repeat: I am beautiful I am loved.
Repeat it until you believe it.
Anytime you wish to look especially appealing use this rose lotion or a rose based perfume.

Fern Magic
Nothing is more mysterious or beautiful than a fem
unfurling in the sun-dappled shade of the woodland on a spring afternoon. Ferns are the ancient ones of the plant kingdom, unchanged in appearance for millions of years. Ferns have long been linked to magic in the garden and the home. particularly valued for their protective vibrations. Thrown on a fire or smoldering embers, driecl fern repels all evil.
Adepts of long-ago inclucled ferns in luck ancl prosperity magic. Include a bit of f'ern leaf in a money attracting bundle. To attract the fairy folk, place a small shiny object among a clump of ferns at Beltane or Midummer.
--James Kambos

Magickal Gardens
It is getting time for those of us in the North Eastern section of the US to start thinking about gardening. even if you have no room to plant a garden, container gardens are possible.
Some of the herbs that will grow readily indoors or in pots
Basil trim leaves from your basil plant regularly to use in protection, prosperity, and love spells..as wll as to season your food.
Marjoram Protection, love, fertility,happiness,prosperity, relaxes nervous tension and exhaustion
Lavender Love, peace, purification, protection, calming, balancing, longevity also make an excellent addition to summer dishes.
Rosemary Protection, love, passion, mental powers, purification, uplifting, mental stimulant, strength and courage, excellent seasoning a herb as well.
Thyme Healing, sleep, enhance psychic powers, courage, purification, love.
These plants can be grown in pots or containers on balconies and window sills.. Happy gardening.

Beltane Oil
Use almond oil or other non scented oil for your base
2 tablespoons base oil
5 drops Vanilla oil
5 drops Rose oil
2 drops of Lilac

Oil may be used to annoint a candle or add to 1 cup of salt to create a Beltane Bath Salt.
---

---
Mind Body & Spirit
For those of you who are concerned about a bit of body transformation for the upcoming summer months here is a "fat burning tip" for you.

Stay Hungry

By Jon Benson

When you are in the process of shedding body fat, let yourself stay hungry a bit longer than normal. Not a "lot" longer - or you might go hypoglycemic and terrorize your family!

Just a bit longer. Say... 30 minutes.

When you are slightly hungry, you are burning fat. When you are "starving," you are beyond that point and burning muscle. It's a fine line you can walk that really accelerates the fat-burning process... big time.

When I'm working on shedding fat, I practice staying hungry. I fast for several hours before I exercise. It works as long as I take a bit of cream in my coffee and plenty of amino acids.

The sensation of hunger tricks the body into using more of its fat for fuel if you time it just right.

Give it a shot.

This article appears courtesy of Early To Rise, a free newsletter dedicated to making money, improving health and secrets to success. For a complimentary subscription, visit http://www.earlytorise.com.
---
Ask Lady Dyanna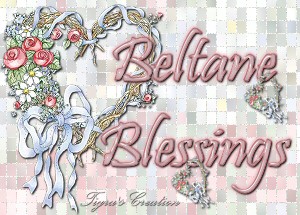 Todays Question: Well, I was wondering how to undevelope or get rid of your psychic awareness & be normal? Since I have know that I am aware, I have been attacked deliberately, by people that know how to use their energy to change your energy & attack with pain. DP
Answer: My advice to you is that your psychic abilities is your gift to use..Now here is what you need to know about the situation you are dealing with. First learn to shield YOURSELF you do not need anyone else to do this for you. Second it is perfectly okay to return all negative energy back to it's sender, there is no karma for that. Also it is time you started using your abilities to "help" others it will help you become strong enough to defend against and even prevent psychics attacks before they happen. Not using ones abilities does not prevent negativity from seeking them out. If you have psychic awareness learning to shield ones self is as important as learning to use that skill in a constructive manner.
Psychic Development
Submit your relationship, career, money questions to Lady Dyanna. Have your question answered here or in a private e-mail no question to big or to small.
Lady Dyanna

Twin Flame/Twin Soul Guidance and Intuitive Readings~Psychic
---
Lessons in Spirituality with Rev Diana
Lesson 3
To practice Affirmative Meditation you have simply to quiet your self and relax using the technique in the previous lesson. Then begin to affirm the connection between you and your inner divine. "I am now one with the divine within that activates my Personal Power." (Write this in your note book) This should be repeated slowly and deliberately to your self 21 times during your meditative state.
Meditative Affirmations are aimed at the sub-conscious mind or the memory bank. This governs a large part of your conscious decisions making. Affirmative meditation can be used to keep your mind positive, and consciously aware of your personal power. A positive consciously aware mind is important in decision making. Once you have a connection established with your divine and your personal power activated you are able to receive intuitive or creative information about situations and events that you are dealing with. This enables you to make what is called an informed choice using all of your powers. As this practice takes hold in your life you will notice changes taking place in both your personal and your professional life.
Some of the changes you may notice:
Interpersonal relationships begin to flow a bit smoother
People may seem more drawn to you.
More optimism about your life
Feeling better about events in your daily life even if it isn't quite perfect
Being more aware of opportunities in your life
This is just a few of the changes in your life, they may not occur all at once but they will be noticeable to you and to others.
The feeling of not being in control of your life is a thing of the past. You not only feel as if you finally have it all together you truly have begun putting your life together using two very simple techniques meditation and affirmation.
Affirming daily that you are connected to the source of your personal power keeps you connected and keeps your personal power active at all time. Now we begin to use our Personal power to establish positive patterns in our lives. When certain mental patterns have been active for a long period of time or certain actions have been repeated over a period of time they are know as habits. Habits can be difficult to change if you are only working on a physical level to change them. When you use the techniques taught above you work with both the physical body as well as the subconscious mind letting it know you wish to change a habit. Positively affirming that the habit is no longer an issue and by physically making an attempt to establish a new pattern. Suppose you want to break an unpleasant habit, you would start out affirming in a meditative state that the habit is already broken. You would also do something physical to helps solidify the idea. Now the mind, body and spirit connection are working together to create a positive change in your life. A new pattern is being established.
Next lesson will deal with Learning to write positive affirmation for life changes.

Also Available with Rev Diana: Life Coaching and EFT.

---

---
Aromatherapy with Crystal Dawn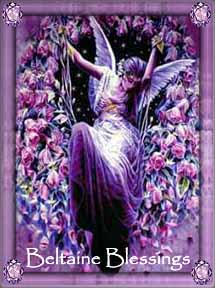 You may think of Aromatherapy only covering oils and scents but it can be used to help plants, animals and even in your garden. Anywhere plants can be used for health, healing and supporting life enhancing processes you may find aromatherapy at work.
Fleas
1 to 2 capsules of garlic added to your pets food will discourage fleas since garlic in the blood stream is not tasty to the little biters. Also a pinch of brewers yeast in the food will have the same effect.
Note for cat owners.. small amount of olive oil added to cat food will help eliminate a build of of hair in your cats system making hair balls a less prevelant problem.
Gardening Tips
If you have an aphids problem you can plant, Basil, spearmint, garlic, parsley, as a repellant you may also use Essential oil of Spearmint, Peppermint or Cedarwood may be used by placing a few drops in your watering can.
Slugs and snails both dislike garlic. by planting Garlic in the path or using the essential oil in the watering can these may be deterred you may also chop up a clove of garlic and sprinkle around the plants that have a slug or snail problem.
Basil and Tomato go well together in salad but did you know that using basil essential oil in watering your tomato will enhance the flavor even before you pik them.
Thyme and Lavender are marvelous at protecting all vegetables in the garden patch. They may be grown among your garden plants or the essential oil placed in your watering can.

Hair
Essential Oil to stimulate Hair growth
Lavendar
Sage
Rosemary
Basil
Thyme
Lemon
Any combination of the above oils may be mixed to stimulate hair growth.
Combine three drops of each oil that you choose to use.
Mix throughly then take 1 drop of oil and mix with 1/4 teaspoon of cold water and massage scalp best used before bed.
1 drop of rosemary oil in a clod water rinse will stimulate the scalp open the capillaries and feed the hair follicles to induce growth

---
Recipes For Spring and Early Summer
Lavender Jelly

3 1/2 cups water
1/2 cup dried lavender flowers*
Juice of 1 lemon (approximately 1/4 cup)
1 (1 3/4-ounces) box powdered pectin or 1 pouch (3-ounces) liquid pectin
4 cups sugar

In a large saucepan over high heat bring water just to a boil. Remove from heat, stir in dried lavender flowers, and let steep for 20 minutes. After 20 minutes, strain mixture into a deep kettle or pot, discarding the lavender flowers. Stir in lemon juice and pectin; continue stirring until the pectin is dissolved.

Over high heat, bring the mixture to a boil; add sugar. When the jelly solution returns to a hard rolling boil, let it boil for 2 to 4 minutes (see below), stirring occasionally.

Boil Times:
2 minutes - soft gel
4 minutes - medium gel

Testing for "jell" (thickness - I keep a metal tablespoon sitting in a glass of ice water, then take a half spoonful of the mix and let it cool to room temperature on the spoon. If it thickens up to the consistency I like, then I know the jelly is ready. If not, I mix in a little more pectin (about 1 teaspoon to 1/2 of another package) and bring it to a boil again for 1 minute
After boiling, transfer the jelly into hot sterilized jars. Fill them to within 1/4 inch of the top, wipe any spilled jam off the top, seat the lid and tighten the ring around them.

Makes five 1/2 pints.

Lavender Creme Brulee

4 cups heavy cream
1 tablespoon dried lavender flowers
8 egg yolks
3/4 cup sugar, divided

Preheat oven to 300 degrees. Butter (6-ounce) custard cups and set them into a glass baking dish. If cooking custards in a metal pan, cover the bottom of the pan with a layer of newspaper to ensure an even temperature on the bottom. Place custard cups in a shallow ovenproof roasting or baking pan.

In a large, heavy saucepan over medium heat, add cream and the lavender flowers; heat just to a simmer. Remove from heat and allow lavender flowers to infuse with the cream for 5 minutes. Strain cream mixture through a fine mesh strainer to remove lavender flowers.

In a large bowl, whisk together the egg yolks and 1/2 cup sugar until light and creamy. Slowly add the strained cream to the egg mixture, blending well. Divide custard mixture among the custard cups.
Bring the water for the water bath (see definition on right) to a light simmer on top of the stove; carefully pour hot water into the baking pan to come half-way up the sides of the custard cups. NOTE: The most common mistake people make in baking a custard is not putting enough water in the hot-water bath. The water should come up to the level of the custard inside the cups. You must protect your custard from the heat.

Baked 60 minutes or until set around the edges but still loose in the center. The cooking time will depend largely on the size of the custard cups you are using, but begin checking at a half hour and check back regularly. When the center of the custard is just set, it will jiggle a little when shaken, that's when you can remove it from the oven.

Remove from oven and leave in the water bath until cooled. Remove cups from water bath and refrigerate at least 2 hours or up to 2 days.

When ready to serve, sprinkle approximately 2 teaspoons of remaining sugar over each creme brulee. For best results, use a small hand-held torch. Hold the torch 4 to 5 inches from the sugar, maintaining a slow and even motion. Stop torching just before the desired degree of doneness is reached, as the sugar will continue to cook for a few seconds after flame has been removed.

If you don't have a torch, place creme brulees 6 inches below the broiler for 4 to 6 minutes or until sugar bubbles and turns golden brown. Refrigerate creme brulees at least 10 minutes before serving.

Makes 6 to 8 servings (depending on size of custard cups).

Lavender Tea Cookies

1 tablespoon dried culinary lavender flowers
1 cup butter, room temperature
2/3 cup sugar
1 teaspoon pure vanilla extract
1/4 teaspoon lemon extract
2 cups all-purpose flour
1/8 teaspoon salt
Lavender Frosting (see recipe below)
In a mortar, grind lavender flowers with the pestle. In a medium bowl, cream together ground lavender flowers, butter, sugar, vanilla extract, and lemon extract. Add flour and salt; mix until combined (dough should be soft but not sticky.) Refrigerate 1 to 2 hours or until dough is firm.

Preheat oven to 325 degrees F. Remove dough from refrigerator. On a lightly floured surface, roll dough approximately 1/4-inch thick. Cut into desired shapes with cookie cutters and place onto ungreased cookie sheets. Bake 12 to 15 minutes or until cookies are lightly browned around the edges. Remove from oven and cool on wire racks. When cool, frost with Lavender Frosting.

Makes 2 dozen cookies.

Lavender Frosting:
1 cup powdered (confectioners) sugar
2 tablespoons dried culinary lavender flowers
2 tablespoons milk
2 teaspoons light corn syrup

In a small plastic bag, combine powdered sugar and dried lavender flowers. Let stand at least 1 day before using. When ready to use, sift the mixture into a medium-size bowl; discarding lavender flowers.

Add milk and corn syrup, mixing well. NOTE: Additional powdered sugar or milk may need to be added (enough milk to make frosting easy to spread). Spread on cooled cookies.

Grilled Pork Chops with Lavender Flowers

4 pork loin or rib chops, about 3/4-inch thick
1 teaspoon coarse kosher salt
1 teaspoon coarsely ground black pepper
1/2 teaspoon dried culinary lavender
2 teaspoons minced fresh thyme leaves
1 teaspoon minced fresh rosemary leaves
1 tablespoon extra-virgin olive oil

In a small bowl, combine salt, pepper, lavender, thyme, rosemary, and olive oil; rub mixture onto the pork chops. Cover the chops with plastic wrap and let sit 1 to 2 hours at room temperature.

Preheat barbecue grill. Place pork chops onto hot grill. Cover barbecue with lid, open any vents, and grill 4 to 5 minutes; turn and grill an additional 3 to 4 minutes or until the internal temperature reaches 155°F on a meat thermometer. Remove from barbecue and serve.

Makes 4 servings.


Lavender Mint Tea
In a teapot, combine the lavender flowers and mint. Pour boiling water over the mixture; steep 5 minutes.


Three ways to Make Iced Tea Brewed Tea. Make tea approximately double strength and steep only 5 minutes. Pour into a pitcher over an equal amount of ice. (If you are using a glass pitcher, let the tea cool before pouring it in.) If you sweeten the tea while it is hot, you'll need only half as much sugar.

Refrigerator Tea. Follow the procedure for sun tea, except let the mixture brew in the refrigerator overnight. This method has two advantages: When it's done, it's already cold, and no matter how long it sits, it doesn't get cloudy.

Sun Tea. In a glass jar or pitcher, place 1 teaspoon of loose tea or 1 tea bag per pint or tap water (with sugar, if you wish). Cover and set in the sun for 1 hour or so. Timing is not critical - because the water doesn't boil, the tea will not get bitter.

Minted Strawberries with White Wine

Ingredients

* 6 cups strawberries
* 1 cup sugar
* 2 bunches fresh mint (1-1/2 oz.)
* 2 to 3 cups dry white wine such as Sauvignon Blanc
* Fresh mint sprigs

Directions

1. Halve large berries; leave hulls on a few berries. Place berries in a large bowl; sprinkle with sugar and cover bowl with plastic wrap. Let stand at room temperature at least 1 hour, stirring once or twice.

2. Remove mint leaves from one bunch of mint. Stack 6 to 8 leaves together; roll the stacked leaves. Slice across the roll to create narrow strips. Repeat with remaining leaves. Add the shredded mint to strawberries just before serving.

3. To serve, evenly divide the minted berries and juices among 8 glasses; pour wine over berries until just covered. Garnish with mint sprigs. Makes 8 servings.

For a nonalcoholic version, use white grape juice instead of wine and reduce the sugar to 2 tablespoons.

Strawberry Chiffon Dessert


Ingredients

* 3 cups whole fresh strawberries
* 1/4 cup sugar or sugar substitute* equivalent to 1/4 cup sugar
* 1 envelope unflavored gelatin
* 3 egg whites, slightly beaten
* 1 3-ounce package ladyfingers, split
* 2 tablespoons orange juice
* 1/2 of an 8-ounce container frozen light whipped dessert topping, thawed
* Sliced fresh strawberries (optional)
* Fresh mint leaves (optional)

Directions

1. Line bottom of a 9- or 9-1/2-inch tart pan with a removable bottom or a 9-inch springform pan with parchment paper; set aside. In a blender or food processor, blend or process the 3 cups strawberries until smooth. Measure 1-3/4 cups of the pureed strawberries (puree additional strawberries if needed to measure 1-3/4 cups).

2. In a medium saucepan, combine sugar (if using) and gelatin. Stir in the pureed strawberries; let stand for 5 minutes to soften gelatin. Cook and stir over medium heat until the mixture bubbles and the gelatin is dissolved.

3. Gradually stir about half of the gelatin mixture into the egg whites. Return all of the mixture to the saucepan. Cook, stirring constantly, over low heat for 2 to 3 minutes or until slightly thickened. Do not boil. Strain mixture into a medium bowl. Stir in sugar substitute (if using). Chill for 1-1/2 to 2 hours or just until the mixture mounds when dropped from a spoon, stirring occasionally.

4. Meanwhile, cut about half of the split ladyfingers in half crosswise; stand these on end around the outside edge of prepared pan. Arrange the remaining split ladyfingers in bottom of pan (ladyfingers may not completely cover bottom of pan). Slowly drizzle the orange juice over the ladyfingers.

5. Fold whipped topping into strawberry mixture; spread into the ladyfinger-lined pan. Cover and chill about 2 hours or until set.

6. To serve, if desired, garnish with additional berries and mint leaves. Makes 10 servings.

*Sugar Substitutes: We recommend Splenda® granular, Equal® packets, Equal® Spoonful, Sweet 'n Low® packets, or Sweet 'n Low® bulk. Be sure to use package directions to determine product amount equivalent to 1/4 cup sugar.

Make-Ahead Directions: Prepare as directed through Step 7. Cover; chill up to 24 hours. Serve as above.


Lemon Rosemary Olive Oil Recipe
Italian Dressing
Ingredients:
Olive Oil
Fresh Rosemary Twig
Fresh Lemon Grass
Fresh Thyme Twig
Clove of Garlic
Salt
Peppercorns, red and black


Directions:
Combine all the above ingredients in a clear bottle.
Let sit for at least a week.
Great as a dip for bread or as salad dressing.


---
Craft Ideas
Tin Can Luminarias

These easy-to-make tin lanterns are the perfect accent to scatter around a porch or patio for a charming, folk art touch.

What You Need

* 26-ounce tin cans
* Bottle opener
* Work gloves
* Hammer
* Sharp nail
* Terra cotta saucer
* Votive candle

Instructions

1. Remove labels, tops, and bottoms of 26-ounce tin cans. Use an old-fashioned beer can opener to make triangular holes around the perimeter of the top and bottom of each can. Wear work gloves and be careful with sharp edges.

2. With a hammer and sharp nail, carefully punch additional holes in a pattern on the surface of each can. Aim for a simple, stylized pattern. Work with a spare can or two for practice, if desired.

3. Place each can in a terra cotta saucer with a votive candle inside. For a taller, fancier base, hot glue a pair of saucers bottom to bottom

Bath Buddies

Let a soothing herbal bath soak your worries away. Simple plastic pots fit neatly into a wire rack next to the tub. Bubble-shape glass beads prevent soil splatters when watering. Toss freshly cut leaves into warm bath water, or tangle a bundle of leaves under the faucet as the tub is filling. Bath herbs: lemon balm, French lavender, apple-scented geranium, and chamomile.

5-Minute Birdbath
Overturn two different sizes of terra-cotta pots, stacking them in the garden. (A 12-inch pot atop a 16-inch pot works well.) Set saucer atop containers. Fill the basin with water to attract birds.

May Basket
May basket may be a flower gathering basket or any small basket such as a basket used for easter.
Now choose the fresh flowers you want to share.
Here are some flowers and their meanings these are not magickal meanings but the hidden meaning assigned to them.
Flower ~~~~ Meaning
Azaleas ~~~ Nearness
Bachelor Buttons ~~~ Work, Individuality
Buttercup ~~~ Friendship
Blue Bells~~~ Protection
Camellia~~~ Company, Gatherings
Clematis ~~~ Security, Steadfastness
Cowslip ~~~ Secrets
Crocus ~~~ Birth, Rebirth
Daffodills~~~ Communication of secrets
Daisy~~~ Simplicity
Hawthorn~~~ Divination
Heather~~~ Powerful woman
Heliotrope~~~ Wellness and vitality
Honeysuckle~~~ Fertility
Honesty~~~ Honesty
Iris~~~ Frail but hearty
Jasmine~~~ Night rendezvous
Lady's Slipper~~~ Wealth
Lily~~~ Purity, Life
Lily of the Valley~~~ Death, Change
Lupin~~~ Passion
Magnolia~~~ Unfolding events
Morning Glory~~~ Quickness, First
Mum~~~ Affection
Myrtle~~~ Remembrance
Orchid~~~ Promises kept
Pansy~~~ Weakness
Petunia~~~ Gentleness, shyness
Primrose~~~ Modesty, guardianship
Queen Anne Lace~~~ Gentleness, Quiet strength
Rhododendron~~~ In waiting
Rose, Red~~~ Love, Fidelity
Rose, Pink~~~ Youth
Rose, Yellow~~~ Infidelity
Rose, White~~~ Silence
Snapdragons~~~ Power, Man
Sunflower~~~ Power, Strength,
Snowdrops~~~ Children
Tulips~~~ Constancy
Verbena~~~ Motherhood
Violets, Purple~~~ Fidelity
Violets, White~~~ Betrayal
Water Lily~~~ Other-worldliness, Dreams
Wintersweet~~~ Eternity
---

---
Poetry Corner Tribute to May
"The new earth quickens as you rise.
The May Queen is waiting.
Feel the pulsing ground call you to journey,
To know the depths of your desire.
The May Queen is waiting.
Moving through the night, the bright moon's flight.
In green and silver on the plain.
She waits for you to return again.
Do not keep Her waiting.
Her temper stings if you refuse to taste Her honey.
Surrender as enchantment brings
The first light of dawning.
Move with Her in sacred dance, through fear to feeling.
Bringing ecstasy to those who dare.
Living earth is breathing.
Loving through the night in the bright moonlight,
As seedlings open with the rain.
She'll long for you to return again.
Do not keep Her waiting."
- Ruth Barren, The May Queen is Waiting


The spring is fresh and fearless
And every leaf is new,
The world is brimmed with moonlight,
The lilac brimmed with dew.

Here in the moving shadows
I catch my breath and sing --
My heart is fresh and fearless
And over-brimmed with spring."
- Sara Teasdale, May Night, 1920


A delicate fabric of bird song
Floats in the air,
The smell of wet wild earth
Is everywhere.
Oh I must pass nothing by
Without loving it much,
The raindrop try with my lips,
The grass with my touch;
For how can I be sure
I shall see again
The world on the first of May
Shining after the rain?"
- Sara Teasdale, May Day


I am the dust in the sunlight, I am the ball of the sun . . .

I am the mist of morning, the breath of evening . . . .
I am the spark in the stone, the gleam of gold in the metal . . . .
The rose and the nightingale drunk with its fragrance.

I am the chain of being, the circle of the spheres,
The scale of creation, the rise and the fall.
I am what is and is not . . .

I am the soul in all.

- Rumi



---
We hope you have enjoyed our newsletter. If you are aware of anyone else who might like to receive it or sponsor it please go here:Newsletter and request additional information

--The Team at (Ravenhawks')