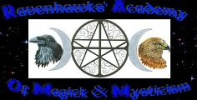 Imbolc 2008
Winter Greetings to everyone this newsletter brings you information on the coming celebration that honors the Goddess Brigit. You will also find crafts and foods for both Candlemas and Valentines in this issue.



Imbolc/Candlemas
Imbolc, (pronounced "IM-bulk" or "EM-bowlk"), also called Oimealg, ("IM-mol'g), by the Druids, is the festival of the lactating sheep. It is derived from the Gaelic word "oimelc" which means "ewes milk".. It is the time of Blessing of the seeds and consecration of agricultural tools. It marks the center point of the dark half of the year. It is the festival of the Maiden, for from this day to March 21st, it is her season to prepare for growth and renewal. Brighid's snake emerges from the womb of the Earth Mother to test the weather, (the origin of Ground Hog Day), and in many places the first Crocus flowers began to spring forth from the frozen earth.
The First of February belongs to Brigid, (Brighid, Brigit, Bride,) the Celtic goddess who in later times became revered as a Christian saint. Later, the Catholic Church replaced this festival with Candlemas Day on February 2, which is dedicated to the Virgin Mary and features candlelight processions. The powerful figure of Brigid the Light-Bringer overlights both pagan and Christian celebrations.
Various other names for this Greater Sabbat are Imbolgc Brigantia (Caledonni), Imbolic (Celtic), Disting (Teutonic, Feb 14th), Lupercus (Strega), St. Bridget's Day (Christian), Candlemas, Candlelaria (Mexican), the Snowdrop Festival. The Festival of Lights, or the Feast of the Virgin. All Virgin and Maiden Goddesses are honored at this time.


Imbolc Customs and Practices
The Maiden is honored, as the Bride, on this Sabbat. Straw Brideo'gas (corn dollies) are created from oat or wheat straw and placed in baskets with white flower bedding. Young girls then carry the Brideo'gas door to door, and gifts are bestowed upon the image from each household. Afterwards at the traditional feast, the older women make special acorn wands for the dollies to hold, and in the morning the ashes in the hearth are examined to see if the magic wands left marks as a good omen. Brighid's Crosses are fashioned from wheat stalks and exchanged as symbols of protection and prosperity in the coming year. Home hearth fires are put out and re-lit, and a besom is place by the front door to symbolize sweeping out the old and welcoming the new. Candles are lit and placed in each room of the house to honor the re-birth of the Sun.

Another traditional symbol of Imbolc is the plough. In some areas, this is the first day of ploughing in preparation of the first planting of crops. A decorated plough is dragged from door to door, with costumed children following asking for food, drinks, or money. Should they be refused, the household is paid back by having its front garden ploughed up. In other areas, the plough is decorated and then Whiskey, the "water of life" is poured over it. Pieces of cheese and bread are left by the plough and in the newly turned furrows as offerings to the nature spirits. It is considered taboo to cut or pick plants during this time.


Correspondence of Imbolc
The Plants and Herbs of Imbolc
Angelica, Basil, Bay Laurel, Blackberry, Celandine, Coltsfoot, Heather, Iris, Myrrh, Snowdrop, Tansy, Violets, First Flower of the Year


Colors of Imbolc
White, Pink, Red, Yellow, lt. Green, Brown

Stones associated with Imbolc
Amethyst, Bloodstone, Garnet, Ruby, Onyx, Turquoise

Incense and oils you can use any of the following scents, either blended together or alone:
Basil, Bay, Wisteria, Cinnamon, Violet, Vanilla, Myrrh. , frankincense, jasmine, camphor, and lotus.


Animals and mythical beasts:
Sheep, Wolves, Bears, Stags, Eagle, Raven, Groundhog, Owl, Snake, phoenix, dragons and other types of firebirds

Gods and Goddess Associated with Imbolc: Virgin/Maiden Goddesses, all Fire/Flame Gods and Goddesses, and Gods and Goddesses represented as Children.
Goddesses:
Brigid, Aradia, Anu, Arianrhod, Athena, Branwen, Inanna, Selene, Gaia, Februa
Gods: Februus, Pax, Cupid, Eros, Dagda and Diancecht

Symbols for Imbolc:
Candles, Lamps, Brooms, Yellow flowers, Brighid's Crosses, Priapic Wands (acorn-tipped), dishes of snow, evergreens

Foods of Imbolc
All dairy products, curries, onions, chives, seeds, herbal tea, mutton or lamb, Poppyseed Cakes, muffins, scones, and breads, onions, garlic, raisins, spiced wines, herbal teas, poultry, pork.

Activities of Imbolc
Candle Lighting, Stone Gatherings, Snow Hiking and Searching for Signs of Spring, Making of Brideo'gas and Bride's Beds, Making Priapic Wands, Decorating Ploughs, Feasting, Bon Fires

Spell Work of Imbolc
Blessing of seeds for this year's garden, fertility and purification, spring cleaning, "Bride's Bed" rituals, Home hearth fires are put out and re-lit, and a besom is place by the front door to symbolize sweeping out the old and welcoming the new, consecration of agricultural tools, rituals of initiation, transformation, new beginnings











Notions, Potions and Spells
Herb /Plant of the Season: Angelica
Angelica atropurpurea, Angelica archangelica
Other Names: Alexanders, American Dong Qui, Archangel, Purple-stem Angelica, American Angelica, High Angelica, Wild Archangel, Wild Angelica, Masterwort
Parts Used:
The roots and leaves for medicinal purposes, also the seeds.
The stems and seeds for use in confectionery and flavouring and the preparation of liqueurs.
The dried leaves, on account of their aromatic qualities, are used in the preparation of hop bitters.
The whole plant is aromatic, but the root only is official in the Swiss, Austrian and German Pharmacopoeias.
Angelica roots should be dried rapidly and placed in air-tight receptacles. They will then retain their medicinal virtues for many years.
The root should be dug up in the autumn of the first year, as it is then least liable to become mouldy and worm-eaten: it is very apt to be attacked by insects. Where very thick, the roots should be sliced longitudinally to quicken the drying process.
The fresh root has a yellowish-grey epidermis, and yields when bruised a honeycoloured juice, having all the aromatic properties of the plant. If an incision is made in the bark of the stems and the crown of the root at the commencement of spring, this resinous gum will exude. It has a special aromatic flavour of musk benzoin, for either of which it can be substituted.

Medicinal Uses
Angelica tea is a stimulating tonic. Use it when an illness has left you feeling weak.
Use Angelica to ease the digestive tract. It eases colic, flatulence, and spasms.
It is useful in treating anorexia nervosa, cystitis and bronchitis.
Angelica helps to regulate menstruation while easing menstrual pain.
Angelica should not be used medicinally during pregnancy.
Avoid excessive sun after using angelica oil.
The root stalks, leaves and fruit possess carminative, stimulant, diaphoretic, stomachic, tonic and expectorant properties, which are strongest in the fruit, though the whole plant has the same virtues.
Angelica is a good remedy for colds, coughs, pleurisy, wind, colic, rheumatism and diseases of the urinary organs, though it should not be given to patients who have a tendency towards diabetes, as it causes an increase of sugar in the urine.
It is generally used as a stimulating expectorant, combined with other expectorants the action of which is facilitated, and to a large extent diffused, through the whole of the pulmonary region.
It is a useful agent for feverish conditions, acting as a diaphoretic.
An infusion may be made by pouring a pint of boiling water on an ounce of the bruised root, and two tablespoonsful of this should be given three or four times a day, or the powdered root administered in doses of 1O to 30 grains. The infusion will relieve flatulence, and is also of use as a stimulating bronchial tonic, and as an emmenagogue. It is used much on the Continent for indigestion, general debility and chronic bronchitis. For external use, the fresh leaves of the plant are crushed and applied as poultices in lung and chest diseases

Magickal Uses:
Gender: Masculine
Planet: Sun
Element: Fire
Deities: Venus
Uses: Exorcism, Protection, Healing, Visions
Angelica is used magically as an herb for protection and exorcism. Grow it in the garden to protect the home. Make necklaces of the leaves, or carry the root in your pocket for protection. The dried leaves are burned in exorcism rituals.
To ward off evil spirits inside the home, sprinkle in all four corners of the house. This, and the burning of the leaves within the home, is also said to give a joyful outlook to the residents of the home.

Stone of the Season:Garnet
Energy: Projective
Element: Fire
Planet(s): Mars
Power(s): Healing, Protection, Strength
Garnet comes in a variety of colors ranging from pink to dark red or brown, almost appearing black. It can be found in South Africa, Argentina, Australia, Brazil, Myanmar, Scotland,
Switzerland, Tanzania, and the USA (Arizona).
Healing Properties: This stone has long been recognized for its use as an anti-inflammatory and blood-clotting agent. Eases constipation. Purifies, fortifies, and revitalizes bodily systems, especially blood stream. Physically garnet stimulates your metabolism and regenerated the body, it is strongly connected to the pituitary gland, blood heart and lungs. Garnet is helpful at purifying, cleansing and elimination that which is in disorder, in the physical, emotional or spiritual bodies.
Magickal Properties
Keeps wife, mother and family safe. The color red
represents profound love. Provides abundance. Increases intelligence. Encourages education, honor and change. Helps overcome inferiority complex. Enhances self-esteem. Attracts astral forces, Indian Guide and the Great Masters. Promotes truthfulness, healing and understanding. Balances solitude and peace. Facilitates access to spiritual plane. Nurtures astral travel, clairvoyance. Enhances greater vision, psychic awareness, dreams and wisdom. Helps deal with death.
Overall:
1st chakra (root) Opens root chakra while drawing earth energy into the body. Stimulates life-force, boosts sexuality, and fertility. Garnets offer nourishing Earth energy to those who need it and is a very powerful first chakra activator. Given as a gift garnet symbolizes true and never-ending love and devotion. Garnet invokes and releases ones creative ability and inner fire.

Color of the Season Pink
ENERGY= Female
ELEMENT= Fire
DIRECTION = South
CHAKRA= Fourth, Heart Chakra
PLANET = Venus
DAY = Friday
Most Important Associations: Unconditional love and caring.
Pink represents unconditional love and caring. Feminine intuitive energy. Awakening. Also signifies the need for warmth and extreme problems with material issues. It stands for the feminine role model.
The color of emotions from the heart. Pleasure in the arts, inspiration, creativity, marriage, friendship, beauty, compassion, raise energies, new relationships. Encourage openness, intuition, warmth, self-love
Magickal Uses: Love spells, friendship, femininity, new loves, physical beauty, friendships, partnerships,romance, attraction
Healing Properties:inner harmony, calming, relaxing, some skin dis- orders, asthma, bronchitis, bruises, fevers, nervousness.
Pink is the secondary color of the Heart Chakra

Incense
numbers = part= teaspoon, tablespoon or cup measure

Simple Love Incense
Lavender 1
Rosemary 1
Rose 1/2

Protection Incense
Protection incense made with ingredients from your spice rack.

Basil 1/4
Cinnamon 1/2
Rosemary 1/2
Thyme 1/2
Sage 1/2
Star Anise 1/2

IMBOLC INCENSE

3 Parts Frankincense
2 parts Dragon's Blood
1/2 Part Red Sandalwood
1 Part Cinnamon
few drops red wine
To this mixture, add a pinch of the first flower (dry it first) that is
available in yuor area of Imbolc


Be My Valentine Potion
2 cups milk
1 teaspoon sweetened Cocoa
A dash of cinnamom
A few drops vanilla
9 marshmallows
2 cups that symbolize your desire[cups with hearts]
Heat the milk slowly stirring in each of the ingredients
Add the Marshmallows last. With each marshamllow you put into the potion imagine your Valentine being yours and feeling divine and very happy with the choice of you as their Valentine.
Pour into two cups and sip together with your valentine.

Valentine Lore and History
St. Valentine's Day, as we know it today, contains vestiges of both Christian and ancient Roman tradition. So, who was Saint Valentine and how did he become associated with this ancient rite? Today, the Catholic Church recognizes at least three different saints named Valentine or Valentinus, all of whom were martyred.

One legend contends that Valentine was a priest who served during the third century in Rome. When Emperor Claudius II decided that single men made better soldiers than those with wives and families, he outlawed marriage for young men -- his crop of potential soldiers. Valentine, realizing the injustice of the decree, defied Claudius and continued to perform marriages for young lovers in secret. When Valentine's actions were discovered, Claudius ordered that he be put to death.

Other stories suggest that Valentine may have been killed for attempting to help Christians escape harsh Roman prisons where they were often beaten and tortured.

According to one legend, Valentine actually sent the first 'valentine' greeting himself. While in prison, it is believed that Valentine fell in love with a young girl -- who may have been his jailor's daughter -- who visited him during his confinement. Before his death, it is alleged that he wrote her a letter, which he signed 'From your Valentine,' an expression that is still in use today. Although the truth behind the Valentine legends is murky, the stories certainly emphasize his appeal as a sympathetic, heroic, and, most importantly, romantic figure. It's no surprise that by the Middle Ages, Valentine was one of the most popular saints in England and France

Valentine Traditions
Hundreds of years ago in England, many children dressed up as adults on Valentine's Day. They went singing from home to home. One verse they sang was:
Good morning to you, valentine;
Curl your locks as I do mine ---
Two before and three behind.
Good morning to you, valentine.

In Wales wooden love spoons were carved and given as gifts on February 14th. Hearts, keys and keyholes were favourite decorations on the spoons. The decoration meant, "You unlock my heart!"

In the Middle Ages, young men and women drew names from a bowl to see who their valentines would be. They would wear these names on their sleeves for one week. To wear your heart on your sleeve now means that it is easy for other people to know how you are feeling.

In some countries, a young woman may receive a gift of clothing from a young man. If she keeps the gift, it means she will marry him.

Some people used to believe that if a woman saw a robin flying overhead on Valentine's Day, it meant she would marry a sailor. If she saw a sparrow, she would marry a poor man and be very happy. If she saw a goldfinch, she would marry a millionaire.

A love seat is a wide chair. It was first made to seat one woman and her wide dress. Later, the love seat or courting seat had two sections, often in an S-shape. In this way, a couple could sit together -- but not too closely!

Think of five or six names of boys or girls you might marry, As you twist the stem of an apple, recite the names until the stem comes off. You will marry the person whose name you were saying when the stem fell off.

Pick a dandelion that has gone to seed. Take a deep breath and blow the seeds into the wind. Count the seeds that remain on the stem. That is the number of children you will have.

If you cut an apple in half and count how many seeds are inside, you will also know how many children you will have.


Send a Valentine E-Card
Foods of Imbolc and Valentines
BAKED CUSTARD WITH GINGER

3 Tablespoons Brown Sugar
3/4 teaspoon Finely Grated Fresh Ginger
3 large Eggs, lightly beaten
2 1/2 cups Milk
1/3 cup Granulated Sugar
1 teaspoon Vanilla Extract
1/4 teaspoon Cinnamon
1/4 teaspoon Salt
1/4 teaspoon Nutmeg

Mix brown sugar with ginger and divide evenly onto bottoms of 6 buttered individual custard cups or ramekins.
In medium mixing bowl, blend eggs with milk, sugar, vanilla and seasonings. Pour evenly into prepared custard cups. Place cups in a large pan, then fill with hot water to come halfway up sides of cups (a hot water bath or bain-marie).
Bake at 350 F. oven for 35 to 40 minutes, or until knife inserted near edge comes out clean. Remove cups from bain-marie. Run knife around edges to loosen. Place serving plate over top of cup and carefully invert custard onto plate. Serve warm or cover, chill and serve cold.

Irish Potato Bread
Ingredients:

1 cup mashed potatoes
1 teaspoon salt
2 tablespoons melted butter
1/2 cup white flour
Instructions:


Preheat oven to 450ºF. Add salt and butter to mashed potatoes and mix well. Add flour and mix until dough-like, adding extra flour if necessary. Roll out 1/2-inch thick circle, transfer to a baking sheet, and cut into 6 or 8 wedges without separating. Bake in oven until golden brown. (Variation: Cook on griddle!)

Yield: 6-8 wedges
Source: Amber & Azrael Arynn K, Candlemas

Divinely Spiced Wine
Ingredients:
4 cups (1 liter) red grape juice
1 1/2 quart (1.5 liter) bottle of jug red wine
2-3 sticks cinnamon
1/2 tablespoon whole cloves
1/2 tablespoon allspice
1 teaspoon ground cardamom
3/4 cup (170 grams) firmly packed brown sugar

Instructions:
In a large saucepan, combine juice and wine. Add spices and brown sugar. Bring to a boil. Decrease heat and simmer for 10-15 minutes. Adjust sweetness by adding sugar to taste.
Yield: 10-12 servings
Source: Wood & Seefeldt, The Wicca Cookbook

BAILEY'S IRISH CREAM TRUFFLES
1/4 cup Bailey's Irish Cream
1 Tablespoon Butter
12 oz semisweet chocolate pieces
2 egg yolks
1/4 cup Heavy Cream

Melt chocolate pieces, Bailey's and heavy cream together over very low heat. Whisk in yolks, one at a time, mixture will thicken. Whisk in butter. Refrigerate several hours, or overnight until firm. Make small balls with a teaspoon. Roll in powdered sugar or cocoa.


Candlemas Crescent Cakes
1 1/4cups flour
3/4 cup sugar
1 cup finely ground almonds
3 drops almond extract
1/2 cup butter or margarine, softened
1 tablespoon honey
1 egg yolk

In a large mixing bowl, combine the first four ingredients. Add the butter, honey, egg yolk and mix together well. Cover with aluminum foil or plastic wrap, and then chill

for 1½ to 2 hours in the refrigerator. When ready, pinch off pieces of the dough (about the size of plums) and shape them into crescents. Place the crescents on a well-greased cookie sheet and bake in a 350-degree preheated oven for

approximately 20 minutes.
The recipe yields about one dozen crescent cakes


Fruit-Filled Pastry Hearts
Ingredients
1 17.3-ounce package frozen puff pastry (2 sheets)
1/3 cup peach spreadable fruit or preserves
1 teaspoon finely shredded lemon peel
1 cup peeled and finely chopped peaches (about 2)
1 8-ounce package cream cheese, softened
1/4 cup packed brown sugar
1 teaspoon vanilla
Powdered sugar
1 cup blueberries

Directions
1. Thaw and unfold puff pastry sheets onto a lightly floured surface. Using a floured, 2-inch heart-shaped cookie cutter or a sharp small knife and a heart pattern, cut pastry into about 45 heart shapes (do not reroll scraps). Place pastry hearts on an ungreased baking sheet.

2. Bake in a 375 degree F oven for 10 to 12 minutes or until puffed and golden. Cool on a wire rack. If desired, store, tightly covered, at room temperature for up to 12 hours.

3. In a small saucepan combine spreadable fruit or preserves and lemon peel. Heat and stir until melted; cool. In a large mixing bowl combine peaches and blueberries. Add spread or preserves mixture and gently toss to combine; set aside.

4. In a medium mixing bowl beat cream cheese, brown sugar, and vanilla with an electric mixer on medium-high speed until fluffy.

5. To assemble pastries, with a serrated knife, cut pastry hearts in half horizontally. Spread each of the bottom halves with about 1 teaspoon cream cheese mixture. Top each with a spoonful of fruit mixture and a pastry top. Serve immediately or cover and chill for up to 4 hours. Just before serving, lightly sprinkle with powdered sugar. Makes about 45 pastries.

Make-Ahead Tip: Bake pastry hearts. Cool and store tightly covered up to 12 hours ahead. Assemble pastries, cover and chill for up to 4 hours ahead.

Candied Angelica

For Candied Angelica, choose tender, young stalks. Cut the stalks into 6 inch lengths, cover with water, and bring to a boil. Let cool, discard the water, and peel the fibrous threads from the stalk with a sharp knife or potato peeler. Put them back in the pan, cover with water and boil until they are bright green and tender (this should only take a few minutes). Once again, drain the water and discard. Dry the stalks, and then put them in a square pan, sprinkling granulated sugar between layers. Cover tightly and let this mixture sit for 2-3 days. Now, remove the contents from the pan and return to a slow boil until the stalks are clear and completely tender. Drain, and then roll each stalk on wax paper covered with sugar, trying to get as much of the sugar to stick as possible. Place on a rack, and dry slowly in the oven at the lowest possible temperature. This should take 2-3 hours. Let cool, and then wrap in foil or clear wrap for storage.

Imbolc Feast Lamb Stew
2- 1/2 lb. lamb neck chops
1 tbs. lamb fat
4 medium onions
1 tbs. butter/margarine
4 medium carrots
2 1/2 cups water
4 medium potatoes
1 tbs. parsley, chopped
1 tsp. each salt & pepper
1 tbs. chives, chopped

Don't let the butcher trim the fat off of the lamb chops. Shred some of the excess fat and cook it down in a large pot or
Dutch-oven. Peel the onions, carrots, and potatoes. Cut the onions and carrots into quarters, and put all the
vegetables aside. Cut the meat into8 pieces, and trim away the rest of the excess fat. The bones need not be removed.
Place the meat in the hot fat and brown. Repeat with the onions and carrots. Add water, salt, and pepper carefully. Put
whole potatoes on top. Cover pot and simmer gently until meat is cooked, approx. 2 hours. Remove from heat. Pour off
the cooking liquid into a separate sauce pan, allow to cool for a few minutes, skim off grease, and reheat. Add butter,
chives, and parsley to the reheated liquid in the sauce pan. Pour heated liquid back over the stew. Serve hot. Makes 4-6 aerving

Curried Lamb
1 pound boneless lamb, cut into 3/4-inch cubes
1 tablespoon cooking oil
1 cup chopped onion
3 to 4 teaspoons curry powder
2 cloves garlic
2 medium apples, peeled, cored, and thinly sliced
1 teaspoon instant chicken bouillon granules
2 tablespoons all-purpose flour
2 cups hot cooked rice
Preparation Tips:
In a large saucepan brown half of the meat in hot oil. Remove meat. Brown remaining meat with onion, curry power, and garlic till onion is tender. Return all meat to pan. Stir in apples, bouillon granules, and 3/4 cup water. Cover; simmer for 30 to 40 minutes or till tender. Stir 1/4 cup cold water into flour; stir into saucepan. Cook and stir till thickened and bubbly. Cook and stir 1 minute more. Season to taste. Serve over rice. If desired, pass chutney, sliced green onion, raisins, shredded coconut, or chopped peanuts. Serves 4.




Crafts for Imbolc and Valentines
Candle Garden
Make a tiny "Candle Garden" by filling a small aluminum pan with fine salt or sand and "planting" tea lights in the "garden. these maybe safely used as centerpieces or altar decorations.

Brighid's Cross
These crosses were exchanged as symbols of protection in ancient times. Let the children hand these Brighid's Crosses out to guests at any ritual you attend or host.
Items needed:
a handfull of wheat stalks
warm water
clothespins
clear or red thread and needle
Directions:
Soak wheat stalks in warm water until pliable
Fold one stalk of wheat in half, leaving the kernels sticking out
Fold another one the same way, and thread through the first one. (It now looks like a long "L" )
Fold the third the same way, and insert through the second wheat stalk. (It now looks like an L with a tail )
Fold and insert the fourth stalk through the third
Use the clothes pins to help keep the shape as you weave more wheat.
Continue folding and threading the wheat stalks until you have several wheat woven through each "arm"
Allow to dry with the clothespins in place
Using the thread and needle, sew the stalks together - this is cheating, but I find that it's necessary!

Lovely Table Setting for Valentine's Day

Materials
Heart-shape cardboard or balsa-wood craft box
Pink craft paint
Seed beads
Sheer organza ribbon
1/4 yard (or less) of pink tulle netting (or pink tissue paper)
Chocolates, candies, or small gifts to put inside the box

Ideas
Visit a crafts store for a heart-shape cardboard box to decorate with pink crafts paint and glued-on seed beads.
Also pick up pink organza ribbon to tie around a light pink linen napkin and a votive candleholder.
Then stop at an upscale candy store for chocolates to nestle into a cloud of pink tulle that's tucked in the box.
Top the whole thing off with a bunch of pink roses arranged in an antique silver creamer, just the right size to dress an intimate table for two.

Imbolc Potpourri

45 drops of Musk oil 'or' Myrrh oil
2 cups dried Heather
2 cups dried Wisteria
1 cup dried Oakmoss
1 cup dried yellow Tulip petals
½ cup dried Basil
½ cup chopped Bay leaves

Children's World
Marshmallow-Popcorn Hearts
[parental supervision]
Ingredients
10 cups popped popcorn
3 tablespoons margarine or butter
1 10-ounce package regular marshmallows
Red food coloring
Red colored sugar

Directions
1. Place popped popcorn in a greased 13x9x2-inch baking pan and keep warm in a 300 degree F oven while making marshmallow mixture (remove unpopped kernels).

2. In a large saucepan melt margarine or butter over low heat. Add marshmallows and stir until completely melted. Remove from heat. (Or, in a microwave-safe bowl, micro-cook margarine and marshmallows on high for 1-1/2 to 2 minutes or until margarine or butter is melted and marshmallows are softened, carefully stirring once.) Stir until smooth. Stir in red food coloring. Stir in popped popcorn, half at a time. Cool until easy to handle (10 to 15 minutes).

3. Press mixture into greased individual heart-shaped pans. Cool. Remove from pans. Sprinkle with red colored sugar. Wrap each heart in plastic wrap. Makes 9 hearts


Sweetheart Candy Wreath
[Parental Supervison]
What You Need:
Styrofoam wreath in desired size
Lavender gingham ribbon
Hot-glue gun and hot-glue sticks
Conversation candy hearts in large and small sizes
Instructions:
1. Wrap the wreath with ribbon and secure with glue.

2. Arrange hearts onto the ribbon-covered wreath and glue the candies atop the ribbon, overlapping as desired.

Priapic Wand
[Parential Supervision]
Children will love the sound of this magical wand as they walk about pointing and shaking it at plants and trees, invoking them to wake up from Winter's sleep to witness the union of the Bride and the Lord of the Forest

Materials:

Small Tree Branch

Acorn

Thin Brown String or Thread

Yellow, Green, and Gold 1/4" Ribbon

Small Gold/Silver Jingle Bells.

Select a small branch about 1/2" to 3/4" in diameter. Cut top end flat. Approx. 1/2" below top score a groove (parents only) with a sharp knife. Take 1' long piece of string/thread and tie in groove. Take another 1' piece of thread and tie in groove on opposite side of branch. Place acorn at top of branch (flat end) and adhere with some glue. Now pull the string up over the cap and wind once around acorn. Repeat with all 3 other pieces of string. Pull strings back down to the groove in the branch and tie off. This will hold the acorn in place. Decorate the branch by wrapping it with the ribbons, leaving enough length at top for streamers. Tie gold/silver jingle bells to the ends of the ribbons. For smaller children, thread the bells onto the ribbon while wrapping the branch. Tell the children about how the acorn-wand is a symbol of the Lord of the Forest, and how this magical wand helps the sleeping plants and animals wake up and prepare for Spring.


Brideo'gas

Children will enjoy making these little Bride images that can be used later as an altar decoration.
Materials:
1-peice Wooden Clothespin, Red, Yellow, or Brown Yarn, 1 White Pipe Cleaner,
Several Scraps of White Material, Black and Red Markers, Scissors, Glue,
Gold Glitter
Take a scrap of white material, (silk, satin, cotton, etc.), and cut out a 6" circle. In the center of the circle cut a hole large enough to poke the "head" of the clothespin through. Fold the circle in half and cut along the fold from both perimeters to the center hole, leaving approx. 1/8 inch between each slit and center hole. Dab "neck" of clothespin with a very small amount of glue, and push clothespin "head" up through the center hole in the material. Cut appropriate length of pipe cleaner to make arms and slide up through the slit in the clothespin until it is pushed up to the end of the slits on both sides of the material.

Gather the material tight around the clothespin just under the arms, and tie off with a small piece of string or yarn. Glue a couple of short pieces of yarn to the clothespin head and make eyes and mouth with markers. Finish with dabs of glue and gold glitter around the white wedding dress. A bridal veil glued to the yarn hair is optional. Explain to the children how the Goddess is a sacred bride, pure and renewed, waiting to be re-united with her consort the God.


Poetry Corner
A Candlemas Poem

Night of lit white candles
darkness turned into light
"everything she touches changes"
feast of waxing flame
fire of heart and hearth
fire on the mind
flickering of spark
quickening of air
warming into inspiration
thawing in her innocence
snow into desire

"she shines for all of us
she burns within us all"
spiral heat of life
"she shines for all of us
within us all she burns"
the fires to create
"she shines in all of us
she burns us all within"
awakening arising is her need
"she shines for all of us
she burns within us all"
Her candle is our only source
-From Diane Stein's book "Casting the Circle"

I stood beside a hill
Smooth with new-laid snow,
A single star looked out
From the cold evening glow.

There was no other creature
That saw what I could see--
I stood and watched the evening star
As long as it watched me.
- Sara Teasdale, February Twilight
I am the dust in the sunlight, I am the ball of the sun . . .

I am the mist of morning, the breath of evening . . . .
I am the spark in the stone, the gleam of gold in the metal . . . .
The rose and the nightingale drunk with its fragrance.

I am the chain of being, the circle of the spheres,
The scale of creation, the rise and the fall.
I am what is and is not . . .

I am the soul in all.

- Rumi
We hope you have enjoyed our newsletter. If you are aware of anyone else who might like to receive it or sponsor it please go to: http://www.ravenhawks.net/newsletter.html and request additional information
Love and Light
--The Team at (Ravenhawks')