Welcome Readers to First Harvest 2008/Lughnasadh/Lammas
Editors Note

In this edition we invite you to check out the archives for more extensive information on Lammas/Lughnasadh . Hope everyone has had a pleasant summer. We will include recipes and information to help you enjoy the rest of your summer.
You may wonder why this newsletter is arriving late.
Well I have moved and even thought the area I have moved to is very beautiful. It is lacking in a few of the modern conveniences such as high speed internet.. When I arrived I need to get my phone in then I needed to work with dial up internet. Problem there the closest place to connect was a long distance call.
After a few false starts and attempts to get on line the old fashioned way I made it. But because it was long distance those were short forays into cyber space.
I address my need for speed in the only way I know how pulled out the magick. Within in a week of my struggling with the wonders of Dial up a new cable company moved into the area. Nope it is definitely not one of the big guys, no matter they have internet. And to make a long story short so do I..However it has its moments when it isn't working..oh well.
So now as I sit and look out at Lake Avalon peeking thru the trees I happily prepare your newsletter for Lughnasadh.
News and Updates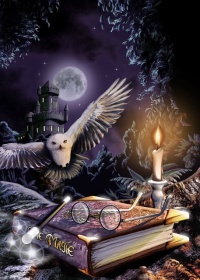 Ravenhawks' Academy will begin taking enrollment applications for first year students Septemer 1, 2008 enrollment will be open until October 31st 2008. Classes are open to students age ten and up with parental permission.
Ravenhawks' ritual supplies is now available at http://www.ravenhawksmagickalmysticalplaces.com. New items are being add as time permits.
Resources available at Ravenhawks:
Forum to talk about all things magickal and mystical and a blog which will serve as a mini book of shadows also check out the Grimorie with extensive info on herbal magick and color magick.
Each of the above may be accessed from www.ravenhawks.net.
Lammas/Lughnasadh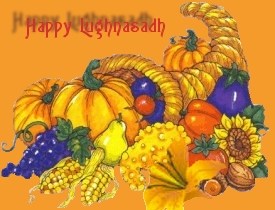 This is a short overview of Lughnasadh customs, traditions and history. More indepth information may be found on Ravenhawks at Lughnasadh 2007.
The Lughnassadh Sabbat is a time to celebrate the first of three harvest celebrations (Mabon and Samhain being the other two). It marks the middle of Summer represents the start of the harvest cycle and relies on the early crops of ripening grain, and also any fruits and vegetables that are ready to be harvested. It is therefore greatly associated with bread as grain is one of the first crops to be harvested. It is a time to give thanks and honor to all Gods and Goddesses of the Harvest, as well as those who represent Death and Resurrection.
Lughnasadh means the funeral games of Lugh (pronounced Loo), referring to Lugh, the Irish sun god. However, the funeral is not his own, but the funeral games he hosts in honor of his foster-mother Tailte. For that reason, the traditional Tailtean craft fairs and Tailtean marriages (which last for a year and a day) are celebrated at this time.
Lughnasadh was also the traditional time of year for craft festivals. The medieval guilds would create elaborate displays of their wares, decorating their shops and themselves in bright colors and ribbons, marching in parades, and performing strange, ceremonial plays and dances for the entranced onlookers.
One traditional Lughnasadh custom was the construction of the kern-baby, corn dolly, or corn maiden. This figure, braided into a woman's form from the last harvested sheaf of grain, represented the Harvest Spirit. (In America, the tradition is continued in the making of corn husk dolls.) The doll would be saved until Spring, when it was ploughed into the field to consecrate the new planting and insure a good harvest. In other traditions, the corn dolly was fed and watered throughout the Winter, then burned in the fires at Beltane to insure a continuation of good growth.




Correspondence of Lughnasadh
Correspondence of Lughnassadh/Lammas/Lugnasadh
The plants & herbs associated with Lughnassadh/Lammas/Lugnasadh are: All Grains, Apples, Grapes, Heather, Blackberries, Sloe, Crab Apples, Pears, hollyhocks. sunflower, oak, acacia, gingeng, beets, parsnips, carrots, onions, cabbage,Aloes, Rose, Sandalwood, frankincense,ash, camphor, caraway, fern, geranium, juniper, mandrake, marjoram, thyme

Colors associated with Lughnassadh/Lammas/Lugnasadh are: red, orange, gold, yellow, brown, bronze.

Stones associated with Lughnassadh/Lammas/Lugnasadh are:
Carnelian, Citrine, Amber, Tourmaline, Aventurine, Peridot, Sardonyx.

Incense and oils you can use any of the following scents, either blended together or alone: Aloes, Rose, Sandalwood, frankincense, Allspice, carnation, rosemary, vanilla.

Animals and mythical beasts: Roosters, calves, the Phoenix, griffins, basilisk, centaurs

Gods and Goddess Associated with Lughnassadh/Lammas/Lugnasadh are:all grain, agriculture, and mother Goddesses; Alphito (Greek), Ashnan (Sumerian), Bast (Egyptian), Bau (Assyro-Babylonian), Ceres (Roman), Demeter (Greek), Gaia (Greek), Ishtar (Assyro-Babylonian), Isis (Egyptian), Libera (Roman), Persephone (Greek), Rhiannon (Welsh), Robigo (Roman), Tailtiu (Irish)
all grain, agriculture, Sun, and father Gods; Cernunnos (Celtic), Dagon (Babylonian), Lahar (Sumerian), Liber (Roman), Llew (Welsh), Lugh (Irish), Neper (Egyptian), Ningirsu/Ninurta (Assyro-Babylonian), Odin (Norse), Osiris (Egyptian)

Symbols for Lughnassadh/Lammas/Lugnasadh are: Corn dollies, cornucopia, grains, the Sun.

Foods of Lughnassadh/Lammas/Lugnasadh are:Breads, grains, potatoes, summer squash, cider, blackberry pies and jellies, berries, apples, roasted lamb, elderberry wine, meadowsweet tea.

Activities of Lammas/Lugnasadh baking of bread and wheat weaving - such as the making of Corn Dollies, or other God & Goddess symbols. Sand candles can be made to honor the Goddess and God of the sea. You may want to string Indian corn on black thread to make a necklace, and bake corn bread sticks shaped like little ears of corn, gathering of first fruits and the study of Astrology.

Spell Work: Astrology, prosperity, generosity, continued success, good fortune, abundance,magickal picnic, meditate & visualize yourself completing a project you've started.












Notions Potions and Spells appropiate for Lughnasadh/Lammas
Lammas Incense
1/4 part Broom
1/2 part Oregano
1/2 part Cinnamon
1/2 part Meadowsweet
1/4 part Frankincense
1/2 part Sandalwood


Lughnasadh Incense
Recipe by Scott Cunningham
2 parts Frankincense
1 part Heather
1 part Apple blossoms
1 pinch Blackberry leaves
a few drops Ambergris oil


Success Incense
1/4 part Frankincense
1/2 part Sweet Woodruff
1 1/2 part Vetivert
1/4 part Angelica
1 part Sandalwood

LAMMAS BREAD WISH SPELL
Make a loaf of bread at Lammas and before you put the loaf into the oven, dip a paintbrush in milk and write on the crust what you most desire. Bake the bread, then eat it while still warm.


LAMMAS BREAD PROTECTION SPELL
A book of Anglo-Saxon charms advised the crumbling of the Lammas loaf into four pieces and the burying of them in the four corners of the barn to make it safe for all the grain that would be stored there. You can use this old spellcraft in a protection spell for your home.

Bake a Lammas loaf, and when it is cool break it into four piecesdon't cut it with a knifeand take one to each corner of your property with the words:

I call on the spirits
Of north, and south, east and west
Protect this place
Now, at the time of the Blessing.

Leave the bread for the birds to eat or bury the pieces.

From Lammas: Celebrating The Fruits Of The First Harvest
by Anna Franklin and Paul Mason


Lughnassadh Oil
5 drops frankincense
5 drops rose
5 drops yarrow



Crafts For Lammas/Lughnasdh

Innner Harvest Wreath
by Cait Johnson
1. Give some real time and thought to your own harvests over the past year. What did you learn? What did you do? How have you grown, deepened, or changed? What were the major events or accomplishments you would like to honor?

2. Find small ways to represent these inner harvests. For example, if you just bought your first home, a tiny house carved out of wood or shaped from clay would make a perfect addition to the wreath. If your child just learned how to ride a two-wheeler, she or he could draw a small bike on a piece of cardboard to glue on. I might include one of my new Care2 business cards, folded and tied with a gold ribbon. My son could make a small copy of the letter telling him he won a contest for young artists and roll it up like a scroll. My sweetheart just became a yoga instructor, so he might make a tiny yoga mat. You could cut discs of wood from a fallen branch and paint them with personal harvest symbols. Take some time as a family to think and talk about your achievements.

3. You may want to harvest some wild grapevine and twist it into a circle-shape or you could buy a premade grapevine wreath to be the base for your creation.

3. Using non-toxic wood glue or green wreath wire, glue or attach your symbols to the wreath base. Add any decoration that strikes your fancy: autumn leaves, nuts or seed pods, dried flower-heads, corn necklaces (see the September '03 issue of Care2 Lifestyle for a How-To), feathers, crystals, apples cut in thin slices through the center and dried–all would make pretty additions to your wreath.


Potpourri Pie
This is both a decorative and a functional project. This pie REALLY appears to be a freshly baked pie when completed! The large quantity of potpourri gives it's aroma for a very long time. We feel you will enjoy having as well as making this "Potpourri Pie" It also make a great gift!



Supplies:
One aluminum foil pie pan
Two squares of tan craft felt
1/3 yard of pale pink net or tulle (optional)
Scissors
Glue gun
Any 1 quart size of dry potpourri in fruit or spice scent such as, apple, peach, cinnamon or a combination that you like.
White craft glue
Cinnamon spice in shaker
Small paint brush


Step 1
Lay pie pan upside down on netting and trace a circle 1 Inch outside the pie pan border. Cut the netting on this line.

Heap your favorite potpourri in the pie tin, then lay netting over it. Using your glue gun, tack netting to rim in at least 8 places. This will secure the netting to the pie tin and keep the potpourri in place.




Step 2
Cut 2 strips, each 1 inch wide from long side of the tan felt. Then glue this strip to the rim of the pie plate.(over the netting) Pinch and ruffle as you glue to resemble pie crust edge. You may use all the felt strips, depending on how much you pinch and ruffle. If this happens cut more and continue around the edge until completed.



Step 3
Next, cut 3/4 inch strips from long side of felt. Begin the lattice top for pie by laying first strip across middle of pie. Glue down both ends. Trim off any excess and save. Lay next lattice piece over top of first piece and perpendicular to first, and place off center by I inch. Then glue both ends down.



Step 4
Lay next strip 1 inch over from first lattice strip that placed down and weave over and under lattice already in place. Do not glue.....It is easier to continue weaving and alternating lattice before tacking down the remaining strips. You may have to cut more strips.



Step 5
Dip a wet paintbrush into thinned white craft glue and very lightly brush over lattice top and crust. While glue is wet, gently shake cinnamon over top to give the pie a "browned" appearance.

Note:Place your finished pie in a glass deep dish pie plate. Keep it on your stove top, the pilot light or oven vent will spread the delicious aroma
Copyright © 2000 WinterTexans.com


Wheat Sheaf
Supplies:
• 6 pkgs. Dried wheat
• 1 Bravo bouquet holder
• 21⁄2 yds. Ribbon
• Tacky glue
Directions:
Cut stalks of wheat in half
Arrange heads of wheat in top of bouquet holder, gluing & trimming as you work
Arrange stems of wheat in bottom of bouquet holder, gluing & trimming as you work
Trim bottom ends as necessary to make wheat stand straight
Wrap bouquet holder with ribbon. Tie ribbon as desired

Easy Fall Floral Basket
SUPPLIES & TOOLS:
• 21⁄4" Ribbon, 1 yd.
• Fall picks: Pumpkin - 2; Natural feather - 4; Apple - 2; Pear - 3; Orange berry - 2
• 6"x12"x1" Styrofoam® brand foam sheet
• Naturally Wired floral wire
• Craft knife
• Wire cutters
• Ruler
• Tacky glue, or hot glue gun & glue sticks*
*Only use glue gun with adult supervision
DIRECTIONS:
1. Cut foam sheet in half lengthwise to create two 3"x12" sheets. Stack and glue the two sheets together to
make a foam block.
2. Wrap ribbon around sides of foam block then glue in place.
3. To make handle, cut four 8"-11" lengths of floral wire and twist together. Shape twisted wires into a handle
shape. Push one side of wire handle into top of foam, 1" from end of block. Repeat for other side of handle.
4. Place picks in foam and arrange as desired. Make an all-around design suitable for a centerpiece to
be viewed from all sides, or create a one-sided design which can be placed against a wall or on a table.




Recipes for first Harvest 2008
Berry Parfait
Just layer strawberries then whipped cream, blueberries then whipped cream then raspberries and whip cream.


Peachy Spiced Cider
This peach-and-apple cider is brewed in a coffeemaker to get every last ounce of flavor from the orange and spices.

3 cups peach juice
2 cups apple juice
4 orange slices, 1/4 inch thick, cut in half
1 teaspoon chopped candied ginger
1/2 teaspoon ground cinnamon
1/4 teaspoon ground nutmeg


1. Place peach juice and apple juice in water reservoir of coffee maker.
2. Arrange orange slices loosely in paper filter in filter basket. Sprinkle remaining ingredients over oranges.
3. Brew cider.

Prep Time:10 min
Start to Finish:15 min
Makes:8 servings (about 2/3 cup each)


Grilled Lemon Thyme Chicken Breasts
Grilled chicken breasts are extra-special with a lemon and thyme twist.
4 teaspoons chopped fresh thyme leaves
1 tablespoon freshly grated lemon peel
2 teaspoons garlic salt
1/2 teaspoon pepper
4 boneless skinless chicken breasts (about 1 1/4 pounds)


1. If using charcoal grill, place drip pan directly under grilling area, and arrange coals around edge of firebox. Spray grill rack with cooking spray. Heat coals or gas grill for indirect heat.
2. In small bowl, mix all ingredients except chicken. Sprinkle mixture over chicken.
3. Cover and grill chicken over drip pan or over unheated side of gas grill and 4 to 6 inches from medium-high heat 15 to 20 minutes, turning once, until juice of chicken is clear when center of thickest part is cut (170°F). Garnish with additional fresh thyme if desired
Prep Time:15 min
Start to Finish:35 min
Makes:4 servings




Harvest Pound Cake
Fresh apples, chopped nuts and a divine caramel sauce make a cake without equal!

Cake
2 cups granulated sugar
1 1/2 cups vegetable oil
2 teaspoons vanilla
3 eggs
3 cups all-purpose flour
1 teaspoon salt
1 teaspoon baking soda
2 medium apples, peeled and finely chopped (2 cups)
1 cup chopped nuts
Caramel Glaze
1/2 cup butter or margarine
1/2 cup packed brown sugar
2 teaspoons milk


1. Heat oven to 350°F. Grease and flour 12-cup fluted tube cake pan. In large bowl, beat granulated sugar, oil, vanilla and eggs with electric mixer on medium speed until light and fluffy. Beat in flour, salt and baking soda until smooth. Stir in apples and nuts. Pour into pan.
2. Bake 1 hour to 1 hour 20 minutes or until toothpick inserted in center comes out clean. Cool 20 minutes. Remove from pan to cooling rack.
3. In 2-quart saucepan, heat all glaze ingredients to boiling, stirring occasionally. Boil 2 minutes, stirring constantly; remove from heat. Spoon glaze over warm cake.

Prep Time:20 min
Start to Finish:2 hr
Makes:16 servings


Brigid's Blackberry Pie

Ingredients:
4 cups blackberries (fresh or thawed frozen)
1 1/2 cups sugar
1/3 cup flour
1/4 teaspoon cinnamon
1/8 teaspoon salt
1 or 2 unbaked pie shells

Instructions:
Preheat the oven to 325º F. Line a deep pie dish with one unbaked pie shell. Mix the other ingredients together in a bowl. If it seems too "wet," mix in two tablespoons more flour. Turn into the shell and dot with butter. Bake as is or cover with another pie shell, pinched together on the sides and scored several times with a sharp knife. Bake for 1 hour or until top crust is golden brown.

Yield: 1 9-inch pie Source: Edain McCoy, The Sabbats


Lammas Bread

Ingredients:
2 cups whole wheat flour
2 cups bread flour, plus more if needed
1/4 cup toasted sesame seeds
2 tablespoons active dry yeast
2 1/2 teaspoons salt
2 cups milk, scalded
3 tablespoons smooth peanut butter
3 tablespoons honey

Instructions:
Mix all the dry ingredients in a large bowl. Add the peanut butter and the honey to the hot milk and stir to combine. Cool milk mix until it reaches 115ºF. Stir milk mix into flour mix. Knead for 15 minutes, adding more flour if necessary to make a smooth, elastic dough. Oil the dough's surface, then cover with plastic or a damp towel. Let it rise in a warm spot until double. Punch down, then shape into 2 rectangle loaves or one large wreath. Let rise again until doubled. Bake at 375ºF until golden; it should make a hollow sound when tapped.

Yield: 1 large or 2 regular-sized loaves
Source: Stern, The Fairy Party Book




Children's World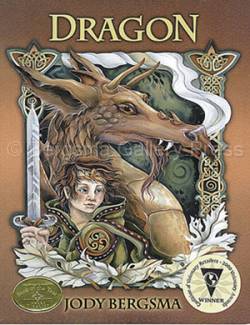 Beat-a-Leaf Journal
WHAT YOU'LL NEED:
Leaves, wooden board, small square of muslin, thumbtacks, a flat, smooth, palm-size rock or small hammer, blank journal, glue and twine, ribbon or colored paper.
HOW IT'S DONE:
After selecting a leaf or two, lay them on the board (put a piece of paper on the board first if you don't want to stain it). Place the piece of muslin on top, tacking the fabric down at the corners so it won't shift. Using the rock or hammer, beat the fabric carefully but with consistent, even force. Lift up the fabric, and the leaf will have left its image in green. Glue the muslin square to the front cover of the blank book. To cover the fabric's edges, glue on a border of twine, flat ribbon or colored paper.

Corn Husk Dolls
CRAFT MATERIALS:
Dried corn husks or tamale wrappers (available at grocery stores)
Twine or string
Scissors
Pipecleaners

Time needed: Under 1 Hour
1. Soak the dried corn husks (approximately 20 per doll) in warm water for about 10 minutes to soften them, then blot them dry. Next, gather twenty 10-inch lengths of twine and tie an overhand knot at one end.

2. Trim the husks so that they are each about 8 inches long. Then sandwich the knotted twine between 4 or so husks and tightly tie another piece of twine around the bundle just above the overhand knot.

3. Make the doll's arms by rolling up a pipe cleaner in a husk (this will make the arms posable). Roll up 2 more husks (without pipe cleaners). Then braid the three together and tie the ends with twine.

4. Take the bundle from Step 2 and peel down the husks (as you would a banana) to create a head and expose the hair. Tightly tie the bundle where the neck should be, then insert the arms.

5. Braid together 3 rolled husks (without a pipecleaner) for each leg. Then use 2 of the inner husk ends to tie the tops of the legs to the dolls. Trim the remaining husk ends an inch below where the legs are attached.

6. Snugly wrap a single husk around the doll's hips, tying the ends together to secure it. Trim the knot tails.

7. Now it's time to dress the doll. If making a girl, go right to Step 8. For a boy, create leggings by wrapping a single husk around each leg and tightly tying twine around the very top. Then fringe the leggings by making a series of short snips along the outer sides.

8. For a skirt, sandwich the doll's body from the hips up with a few husks and secure them to the waist with twine. Then peel down the husks. For a girl doll, leave the skirt long; for a boy, trim 1 1/2 inches from the waist. Finally, drape husks over the shoulders. Crisscross the ends in front and in back of the doll and sash them around the waist with twine.

Recipes
Fruit Cups with Strawberry Dressing
Ingredients
2 cups cut-up strawberries and/or whole raspberries
1/4 cup frozen orange juice concentrate, thawed
2 teaspoons sugar
2 kiwifruit, peeled and thinly sliced
1 orange, peeled and sectioned
2 bananas, sliced
1 medium peach, plum, or nectarine; sliced
1 small apple or pear, cored and sliced

Directions
1. For dressing, in a blender container or food processor bowl place half of the berries, the orange juice concentrate, and sugar. Cover and blend or process until smooth; set aside.

2. In a large bowl combine kiwifruit, orange sections, bananas, peach slices, apple slices, and remaining berries. Serve fruit in bowls with dressing. Makes 6 servings

Caramel Corn Party Mix
Ingredients
4 cups popped popcorn
2 cups bite-size wheat or bran square cereal
1-1/2 cups small pretzels or pretzel sticks
1-1/2 cups pecan halves
3/4 cup packed brown sugar
6 tablespoons butter (no substitutes)
3 tablespoons light-color corn syrup
1 teaspoon pumpkin pie spice
1/4 teaspoon baking soda
1/4 teaspoon vanilla
Dash ground red pepper

Directions
1. Heat oven to 300 degree F. Remove all unpopped kernels from popped popcorn. Combine popcorn, cereal, pretzels, and pecans in a 17x12x2-inch baking or roasting pan.

2. Mix brown sugar, butter, and corn syrup in a medium saucepan. Cook and stir with a wooden spoon over medium heat until mixture boils. Reduce heat to medium-low. Cook without stirring for 5 minutes more.

3. Remove pan from heat. Stir in pumpkin pie spice, baking soda, vanilla, and red pepper. Pour over popcorn mixture in pan, gently stirring to coat. Bake for 15 minutes. Stir mixture; bake 5 minutes more. Spread caramel corn mixture on a large piece of buttered foil to cool. Break into pieces. Store tightly covered up to 1 week. Makes about 8 cups.

Book Review
Reading level: Young Adult
The Golden Compass (His Dark Materials, Book 1) by Philip Pullman (Author)
You may have seen the movie but if not give the books a read.
Some books improve with age--the age of the reader, that is. Such is certainly the case with Philip Pullman's heroic, at times heart-wrenching novel, The Golden Compass, a story ostensibly for children but one perhaps even better appreciated by adults. The protagonist of this complex fantasy is young Lyra Belacqua, a precocious orphan growing up within the precincts of Oxford University. But it quickly becomes clear that Lyra's Oxford is not precisely like our own--nor is her world. For one thing, people there each have a personal daemon, the manifestation of their souls in animal form. For another, hers is a universe in which science, theology, and magic are closely allied:
As for what experimental theology was, Lyra had no more idea than the urchins. She had formed the notion that it was concerned with magic, with the movements of the stars and planets, with tiny particles of matter, but that was guesswork, really. Probably the stars had daemons just as humans did, and experimental theology involved talking to them.
Not that Lyra spends much time worrying about it; what she likes best is "clambering over the College roofs with Roger the kitchen boy who was her particular friend, to spit plum stones on the heads of passing Scholars or to hoot like owls outside a window where a tutorial was going on, or racing through the narrow streets, or stealing apples from the market, or waging war." But Lyra's carefree existence changes forever when she and her daemon, Pantalaimon, first prevent an assassination attempt against her uncle, the powerful Lord Asriel, and then overhear a secret discussion about a mysterious entity known as Dust. Soon she and Pan are swept up in a dangerous game involving disappearing children, a beautiful woman with a golden monkey daemon, a trip to the far north, and a set of allies ranging from "gyptians" to witches to an armor-clad polar bear.
In The Golden Compass, Philip Pullman has written a masterpiece that transcends genre. It is a children's book that will appeal to adults, a fantasy novel that will charm even the most hardened realist. Best of all, the author doesn't speak down to his audience, nor does he pull his punches; there is genuine terror in this book, and heartbreak, betrayal, and loss. There is also love, loyalty, and an abiding morality that infuses the story but never overwhelms it. This is one of those rare novels that one wishes would never end. Fortunately, its sequel, The Subtle Knife, will help put off that inevitability for a while longer. --Alix Wilber [reviewer]

Dragon
Written & Illustrated by Jody Bergsma

2000 Winner: Best Children's Book - Coalition of Visionary Retailers.

In the first book in Jody's Dragonfire Series, a gentle prince & an angry, fire-breathing dragon are born on the same day & share a unique destiny. Here, animals talk, dragons fly, and kings must be made



Ravenhawks's Herbal Tidbits
Blackberry

Blackberry is edible and medicinal. Used extensively by the Native American tribes, it had many other surprising uses. The leaf is more commonly used as a medicinal herb, but the root also has medicinal value. Young edible shoots are harvested in the spring, peeled and used in salads. Delicious Blackberries are edible raw or made into jelly or jam. The root-bark and the leaves are astringent, depurative, diuretic, tonic and vulnerary. They make an excellent alternative medicine for dysentery, diarrhea, hemorrhoids, and cystitis.

The most astringent part is the root. Orally, they are used to treat sore throats, mouth ulcers and gum inflammations. A decoction of the leaves is useful as a gargle in treating thrush and also makes a good general mouthwash. The presence of large amounts of tannins that give blackberry roots and leaves an astringent effect useful for treating diarrhea are also helpful for soothing sore throats. A medicinal syrup is also made from Blackberry, using the fruit and root bark in honey for a cough remedy.

Gender: Feminine
Planet: Venus
Element: Water
Deities: Brigit
Uses: Healing, Money, Protection



Poetry Corner
It was on a Lammas night,
When corn rigs are bonie,
Beneath the moon's unclouded light,
I held away to Annie:
The time flew by, wi tentless heed,
Till 'tween the late and early;
Wi' sma' persuasion she agreed
To see me thro' the barley.

The sky was blue, the wind was still,
The moon was shining clearly;
I set her down, wi' right good will,
Amang the rigs o'barley
I ken't her heart was a' my ain;
I lov'd her most sincerely;
I kissed her owre and owre again,
Among the rig o' barley.

I locked her in my fond embrace;
Her heart was beating rarely:
My blessings on that happy place,
Amang the rigs o'barley.
But by the moon and stars so bright,
That shone that hour so clearly!
She ay shall bless that happy night,
Amang the rigs o'barley.

I hae been blythe wi' Comrades dear;
I hae been merry drinking;
I hae been joyfu' gath'rin gear;
I hae been happy thinking:
But a' the pleasures e'er I saw,
Tho three times doubl'd fairley
That happy night was worth then a'.
Among the rig's o' barley.

CHORUS

Corn rigs, an' barley rigs,
An' corn rigs are bonie:
I'll ne'er forget that happy night,
Among the rigs wi' Annie.
Robert Burns


"When the blackberries hang
swollen in the woods, in the brambles
nobody owns, I spend

all day among the high
branches, reaching
my ripped arms, thinking

of nothing, cramming
the black honey of summer
into my mouth; all day my body

accepts what it is. In the dark
creeks that run by there is
this thick paw of my life darting among

the black bells, the leaves; there is
this happy tongue."
- Mary Oliver, August


"The last of Summer is Delight --
Deterred by Retrospect.
'Tis Ecstasy's revealed Review --
Enchantment's Syndicate.

To meet it -- nameless as it is --
Without celestial Mail --
Audacious as without a Knock
To walk within the Veil."
- Emily Dickinson, The Last of Summer is Delight

We hope you have enjoyed our newsletter. If you are aware of anyone else who might like to receive it or sponsor it please go to: http://www.ravenhawks.net/newsletter.html and request additional information
Love and Light
--The Team at (Ravenhawks')


---
If you no longer wish to receive these emails, please reply to this message with "Unsubscribe" in the subject line or simply click on the following link: Unsubscribe